Welcome to the HLSA of Massachusetts
Stay Connected!
We hope you stay connected by attending our upcoming events below. The HLSA of Massachusetts is in the process of developing new programs, volunteer leadership roles and strengthening alumni offerings. Interested in more info or looking to get involved?

Please email us at info@massachusetts.hlsa.org or via our online form.
Upcoming Events
Happening now
12:00AM Mon 16 Apr 2018 - 12:00AM Fri 18 May 2018

The HLSA of Massachusetts is coordinating one-on-one mentorship lunches for alumni and HLS students working in Boston this summer.
2018 Highlights to date...
The 2018 year has gotten off to a strong start! Click here to review highlights of the year to date, including our April event with Representative Adam Schiff, HLS '85.
Expand your network
Join the only official HLS Alumni LinkedIn Network
With 3,600+ alumni, Harvard Law School Alumni is the fastest growing and only official and secure HLS Alumni group on LinkedIn (open to alumni from HLS degree granting or equivalent programs, students, and current faculty). Join Today!
April 20, 2018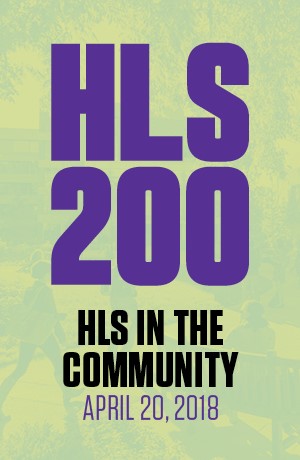 On Friday, April 20, Harvard Law School will host
HLS in the Community
, a major event in a year of bicentennial celebrations. It will be an inspiring day with collaborative, hands-on, problem-solving hackathons, workshops, and sessions, as well as a showcase of HLS clinics and student practice organizations. Join HLS alumni, faculty, and students sharing their pro bono and public service contributions, addressing legal needs, and working to transform communities.
Alumni Feedback
We want to hear from you...
Help us to build a better HLSA of Massachusetts. Let us know what you, as HLS Alumni living in MA would like to see from your local HLSA Chapter. Speaker events, networking reception, casual happy hours?
info@massachusetts.hlsa.org